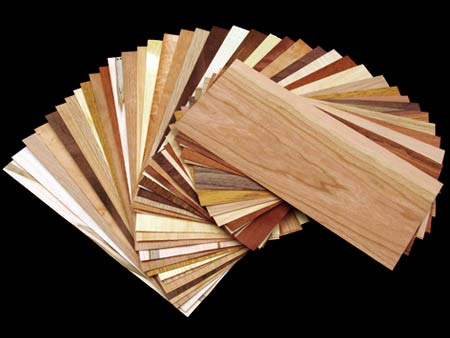 Whether you are new to the world of woodworking or you are embarking on a new project in your free time, you may be looking at wood veneers and wondering where to start. At Sauers & Company Veneers, we believe that our veneer hobby packs are a great place to start for the beginning crafter or those more experienced in veneer applications. Why? Here are five great reasons to give them a try:
Matched Sheets – Veneer hobby packs have several different wood types that are all matched in style and sequence. You won't have to worry that there is mismatched wood grain or coloration flaws when you choose the packaged set.
Consistent Widths & Thickness – The last thing you want when you are exploring a new project is to have veneers that don't match. Veneer hobby packs are great because each piece has consistent widths and thicknesses for easy application.
Free from Defect – While buying single wood veneer sheeting is certainly an option, you may find yourself navigating defects in the wood. Veneer hobby packs remove this possibility with veneers selected that are free from blemishes that may affect your project.
Easy to Apply – With clean backing on all wood veneers in a veneer hobby pack, it's easy to use the wood adhesive that you prefer for solid application.
Easy Storage – Whether you have a few pieces you aren't ready to use or you want to make sure your wood veneers are properly protected, veneer hobby packs help you store and protect your veneers until they are ready to use.
If you like the idea of trying veneer hobby packs but need a recommendation, contact us at Sauers & Company Veneers today to get started!