Here at Sauers & Company Veneers, we want to help you make all of your woodworking projects look their best. When it comes to woodworking projects, the small details make a big difference in the overall quality and appearance. One such detail is edge banding or the lack thereof. In this article, we'll go over the basics of edge banding, why it matters, and how to incorporate it into your own projects.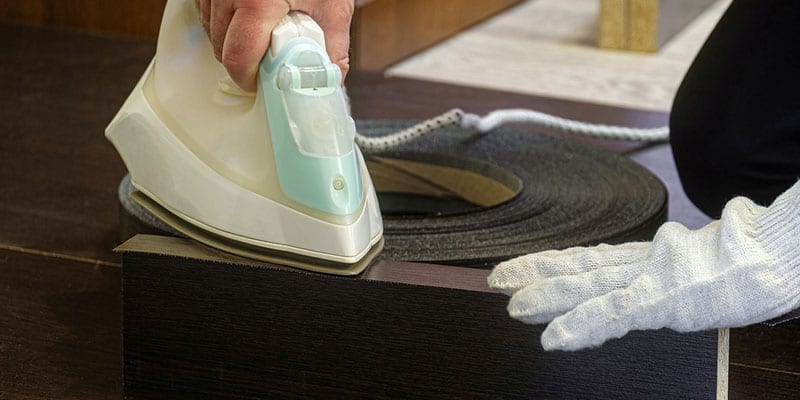 What It Is- Edge banding is a product designed to cover up any visible edges of sheet stock, such as plywood or particle board, in your project. It is essentially a tape made of wood veneer or plastic, backed with a hot-melt adhesive that will form a strong bond with the surface underneath.
Why It Matters- Here at Sauers & Company Veneers, we encourage woodworkers to take the extra steps to take care of all the details of their projects. If you've ever been frustrated by a typo in a magazine or a continuity error in a movie, then you know how letting these details slide can affect the viewer's experience. It's the same with woodworking–covering these edges will make your finished project look more polished and professional, and edge banding makes it simple and easy to do so.
How to Use It- The edge banding that we offer here at Sauers & Company Veneers is simple to use in your own projects, requiring no tools more exotic than a household clothes iron. Simply set the iron to its highest heat, then cut a strip of edging about ½" longer than the edge. Center the edge banding on the edge of your piece, then apply the iron to fuse the backing to the wood. Advance down the strip slowly so as not to burn the wood, and make sure to keep the edging centered.