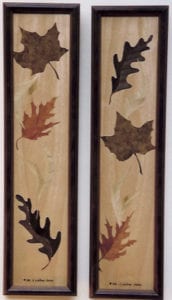 It doesn't matter if you are doing a small project of redecorating one room for a client as their interior designer, it is a lot of fun to seek out unique ideas that can take your project to the max. Using wood veneers could be that added bit of charm that will leave your clients saying, "How did you do that?!"
Wood veneers come in many different styles and sizes so virtually any interior decorating project can be accommodated. There are light, medium, and dark wood veneers available in such sizes as 4' x 8', 1' x 8', and 2' x 8' sheets so you can easily get what fits your décor and your project.
Light Wood Veneers – If you are looking for a light color for your project, consider bamboo, beech, ash, maple, pine and cypress. Some have other shades, as well, but you should find a light option that will brighten your room.
Medium Wood Veneers – Some medium wood species options include cherry, hickory, pecan, maple, mahogany, zebrawood, oak, and makore.
Dark Wood Veneers – To get a rich, formal appearance, dark wood veneers can be quite striking. Consider darker shades of makore, as well as rosewood, sapele, lyptus, lacewood, koa, redwood, walnut, purplewood, and wenge.
As for a few ideas for using wood veneers, they can be used for an accent wall, used to dress up an old piece of furniture, create a unique lamp, or make interesting artwork.
If you are looking for high-quality wood veneers from a company with a long history for unrivalled customer service and exceptional products, turn to us at Sauers & Company Veneers. First started more than 50 years ago, our company offers more than 125 species in 6 different backing options. If you are an interior designer looking to help your clients do something exceptional, ask us about our retail marketing partner stores and wholesale woodworking companies around the world.