There was a time when there were areas of the country where furniture was crafted by artisans to be strong, durable, and worthy of being handed down to future generations. Once other options came into the forefront, many of these companies were forced to close their doors or transform themselves into something different than the furniture making they had been doing. What is interesting is that as many people are ditching the commute and creating a home office instead, that there is renewed interest in quality, unique furniture. Instead of having the unimaginative cubicle in which to work, they can let their imagination run wild.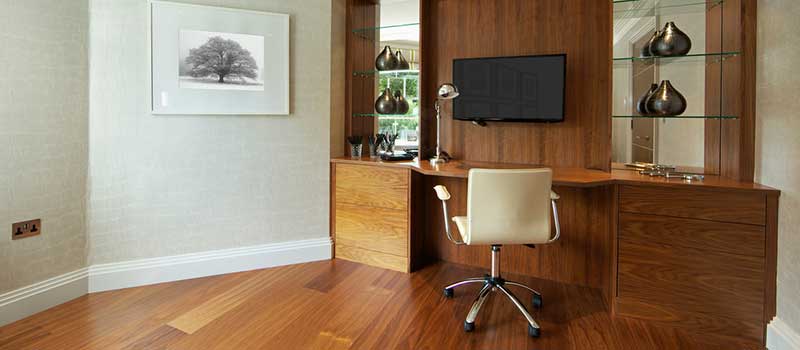 To that end, exotic wood veneers are back in fashion and if you are a custom woodworking company, interior designer, or home renovation company, this is the niche that could make your business quite profitable. Rather than being limited to a few standard wood species and relatively few stain colors, your clients will be amazed to be able to add such exotic woods as makore, lyptus, purplewood, kevazinga, or lacewood to create a stunning home office.
Wood veneers are actual wood, not a manmade material. That can make them appealing to your customers looking to break away from chemicals and potential contaminants used in creating manmade materials. If they are going to spend several hours a day in a home office, they want it to be appealing and not put their health at risk.
If you would like to know more about domestic and exotic wood veneers, give us a call at Sauers & Company Veneers. We offer more than 125 wood species and also have dyed wood veneers for the discriminating customer who wants a splash of color. Our company has been in business for more than 50 years, so it is safe to say that we provide an exceptional experience when it comes to wood veneers for a home office or any woodworking project.