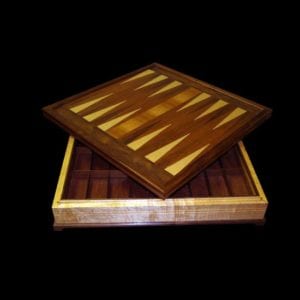 Even though we live in an age where instant gratification seems to rule, there are still plenty of shoppers out there who appreciate being able to select unique gifts for their loved ones. If you operate a small business that caters to these discriminating consumers, using wood veneers to make specialized gifts could easily create a great niche for your business.
Since wood veneers come in wood species that are rarely found in mass marketed products, it isn't difficult to give something ordinary a new spin to appeal to customers looking for a special gift or something for their own home or office. A company that produces wood veneers can easily have more than 120 different wood species to choose from, including some that most people have never heard of. It won't be difficult to grab someone's attention when you use something like purplewood, lacewood, makore, or pearwood.
In addition, with that many options for wood veneers, a stunning compilation of light, medium, and dark woods can be utilized to turn something ordinary, such as a backgammon board, into a work of art that will be cherished by the recipient and handed down to future generations.
Wood veneers can be used as part of making a project from start to finish or to breathe new life into an older piece. Repurposing is a great way to take yard sale and thrift shop finds and create a high-end item that more than covers your investment and renovation time.
If you are looking for wood veneers that can be used for pieces for your business, you'll find the quality and selection here at Sauers & Company Veneers to be exceptional. Our specialty wood veneers are used for several types of projects, including furniture making, cabinetry, hobbies, and the art of marquetry. We are equipped to handle both small and large orders, so reach out to us if you'd like to know more about wood veneers.