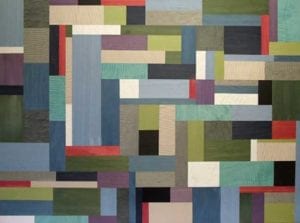 Often, the idea of using wood veneer in a restoration or other project is dismissed out of concern the result will look too formal or far from modern. With the wide variety of exotic wood species, not to mention the uniqueness of dyed wood veneer, you can easily create stunning pieces that will go with today's modern décor.
Dyed wood veneers allow the natural beauty of the wood grain to show through to create the luxurious result a project requires, while providing unique and exciting colors that give it an added "wow" factor. It might seem like there wouldn't be many color options to choose from, but there are easily two dozen with earthy colors like grey, green, and blues, and some that will add boldness to any project, such as deep red, orange, yellow, and purple.
The versatility of dyed wood veneer leaves you limited only by your imagination as to projects you can use them for. Whether it is putting them together for contemporary artwork, creating a stunning accent wall, or adding your Feng Shui color to bring joy and happiness to a room, there is no doubt that dyed wood veneer can make it happen.
If you would like to learn about the dyed wood veneer that we offer at Sauers & Company Veneers, don't hesitate to reach out to us. We make sure each color is consistent and pressure cooked throughout each leaf during manufacturing. Our company has been producing quality wood veneers for more than 50 years and we look forward to adding you to our list of satisfied customers.