When compared to purchasing solid wood, wood veneer can save you a lot of money, but it can also be better for the environment because it takes a lot less of the world's most precious woods to complete your projects.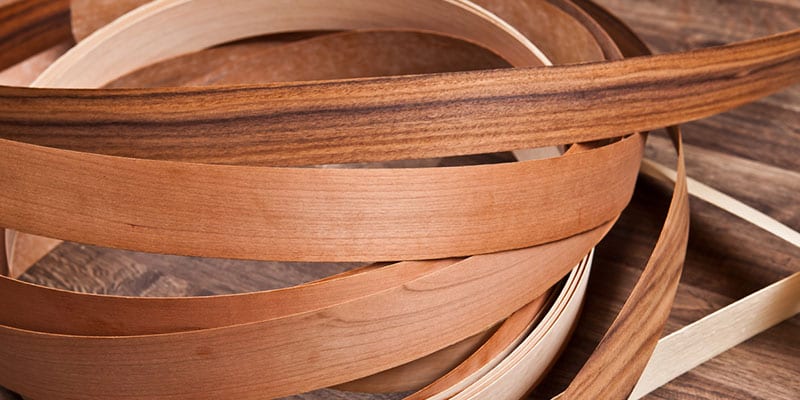 Edge banding is one of the simplest veneer products to work with. Often, all you need is an iron and an edge trimming tool. The results can be a fantastic looking final product thanks to the quality of our veneers.
Here are some of the options you will have to choose from when you are shopping for our edge banding:
Different widths: Our edge banding comes in several different widths ranging from 5/8" – 5" wide.
Various lengths: You can get 25 linear feet or 500 linear feet.
Backing: We have various options available that include pre-glued, fleece backing or peel and stick.
Another important consideration when you are choosing edge banding will be your budget. The price can vary widely depending on what type of melamine or wood you are looking for. Less expensive options include ash, birch, cherry, maple oak and walnut. If you are looking for something more exotic that still won't break the bank, you might be interested in alder, bamboo, mahogany, sapele, teak or zebrawood.