Our dyed wood veneers can add a great accent to your next piece.
When you are working on any kind of project, there are times when your artistic creativity calls out for more color! If you are a wood worker or carpenter, then often your only option is to paint the wood, which covers up the natural grain and texture. If you are looking for a bold addition to your next project, our dyed wood veneers might be just the thing you're looking for to really make your project stand apart from the others!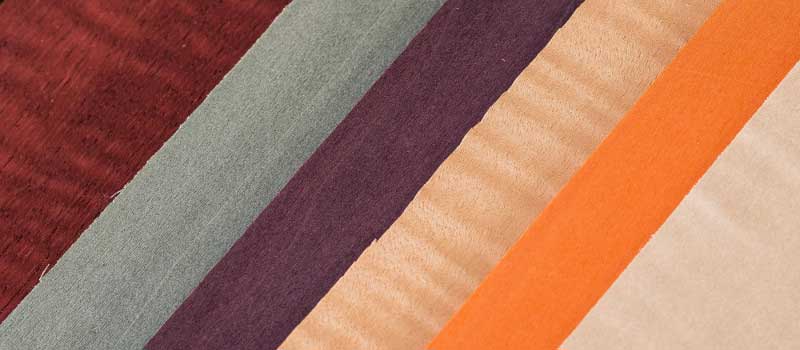 When you choose our dyed wood veneers, you are able to choose from bold, vibrant colored veneers in over 20 colors. Our dyed wood veneers are colored in a pressure-cooker type of enhancement, which not only provides the finished products with rich colors but keeps the color consistent throughout the materials. This means that your products will retain their natural grain while still providing a great accent or pop of color.
Here at Sauers & Company Veneers, we love helping local artisans and craft experts experiment in the many varieties that wood has to offer. With our dyed wood veneers, you can choose a single sheet for an accent color or a pack of colors to create a colorful masterpiece. No matter what you are looking for in terms of dyed wood veneers, chances are we have what you need for your next project in the Detroit, Michigan area.
To learn more about our dyed wood veneers and other veneer products at Sauers & Company Veneers, please contact us today!