Imagine the unique pieces you can create with dyed wood veneer.
Natural wood veneers have plenty to offer in terms of beauty when used in your woodworking projects. However, sometimes you have a piece that needs something a bit more unique. When that is the case, you'll find the dyed wood veneer products here at Sauers & Company Veneers to be exceptional. Working with a dyed product gives you the advantage of color consistency that could be more challenging if you were to stain your pieces or finished piece after the fact. Our dyed wood veneer is pressure cooked to ensure the color is perfect throughout.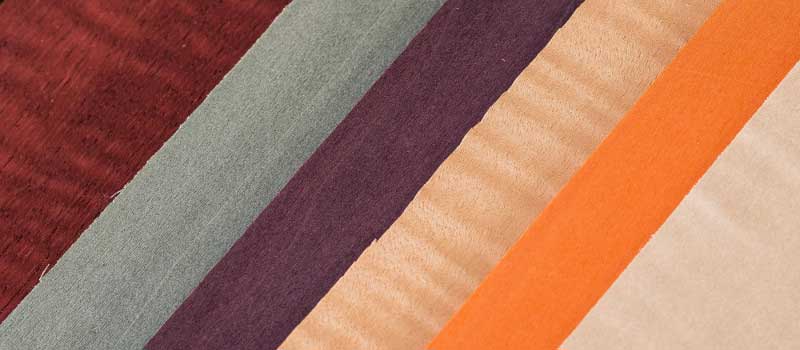 We offer more than 20 different color choices from neutrals to bold colors. So many options gives you project flexibility to get the finished product you envision. If you are working on pieces to sell to the public, you may find using our dyed wood veneer gives you an edge over the competition because you can offer one-of-a-kind creations. Since our process draws out the natural beauty of the wood grain, your results will easily impress your customers.
We offer a variety of sizes and combinations, including cost-effective assortment packages. You'll be able to get the dyed wood veneer that best suits your need to get a unique result for yourself or customers.
During our 50+ years in business, we have supplied some of the largest furniture manufacturers in the world. You'll be using the same dyed wood veneer products that they do to create stunning pieces for their customers. We're confident that your Los Angeles, California customers will be equally impressed with your creations. Contact us today with any questions you may have.
---
Due to the many variations in monitors and browsers, color samples may appear differently on different monitors. Therefore we cannot guarantee that what you see accurately depicts the true color of the dyed veneer product
---