Your finished results using our wood veneer edge banding will be exceptional.
No two projects are completely alike when you are crafting custom pieces for your customers in the Los Angeles, California area. That means you need a supplier of wood veneer edge banding that will work with you to provide the options you need to finish your projects properly. Here at Sauers & Company Veneers, we are confident we can give you exactly what you need. With over 25 wood species and several different backing options, including heat activated iron-ons, peel-and-stick, and fleeced-and-sanded automatic commercial rolls, we have the variety you are looking for.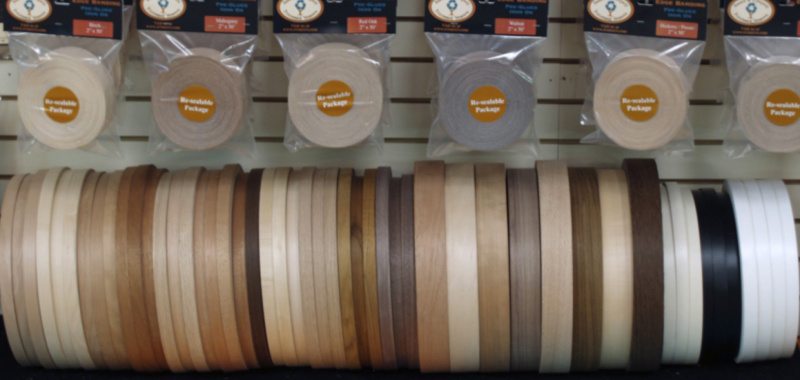 Variety would mean little if the quality of the wood veneer edge banding wasn't exceptional. When you consider that we've been in business for more than 50 years and have been the leading supplier for some of the largest furniture manufacturers in the world, you can be confident we are your best source for a high-quality, American-made product. We take exceptional care to create finger joints that are generously spaced and nearly imperceptible so that your finished projects are highly valued by your customers.
We offer a wide variety of wood veneer edge banding in standard widths and can also accommodate larger widths and different wood species upon request. We will go above and beyond, so you have a positive customer experience and can be successful in all your woodworking projects.
If you have any questions about our veneers, accessories, or wood veneer edge banding or need assistance with placing an order, don't hesitate to contact us.
Similar Services We Offer: