Create a style statement with dyed wood veneers.
Have you always wanted to create a bold look in your home using a dyed wood veneer – but were afraid it may look "cheap"? There's a common misconception that dyed wood veneer is a low-quality product. This is because what people commonly think of when they hear wood veneer is actually fake wood made of laminate material that has given all wood veneer a bad reputation on the market. You can rest easy knowing that the wood-grain printed foil that peels off furniture is not the same thing as wood veneer.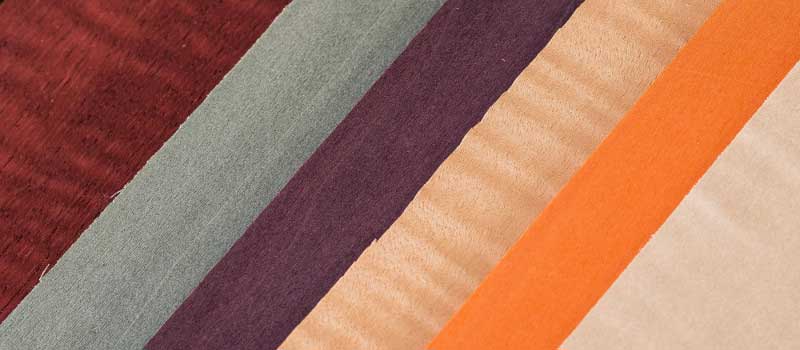 Wood veneers are actually preferable to solid wood grains because of their durability. Solid wood contracts and expands as temperatures change. Even with the most stringent temperature control setting, this can cause problems when solid wood is used in built-in furniture, as it can crack, warp or split. This, plus various other reasons, is why wood veneers are the preferred choice by leading industry experts.
At Sauers & Company Veneers, we love to surprise and delight our clients with the countless customization options available to you to create a luxurious aesthetic that reflects your personal style. If you are in the New York City area and would like to inquire about our products, we'd love to tell you about our vast selection of the best quality dyed wood veneer designs that have been used by top designers in the industry to create outstanding interiors.
The most recent wave in the lux design world is with dyed wood veneers, which offer versatility in design and creative expression. If you're looking for a high quality dyed wood veneer for your New York City home, we have over 20 different color options, and a full array of sizes and combinations. Give us a call today to find out more about our selection!
---
Due to the many variations in monitors and browsers, color samples may appear differently on different monitors. Therefore we cannot guarantee that what you see accurately depicts the true color of the dyed veneer product
---