We are the world's leading supplier of veneers to the woodworking industry.
If you are looking for wood veneers from an industry leader with quality products produced in the U.S., look no further than Sauers & Company Veneers. We have been a trusted source for quality veneers for more than 50 years. We carry more than 125 species and 6 backing options, so you can achieve your project goals easily.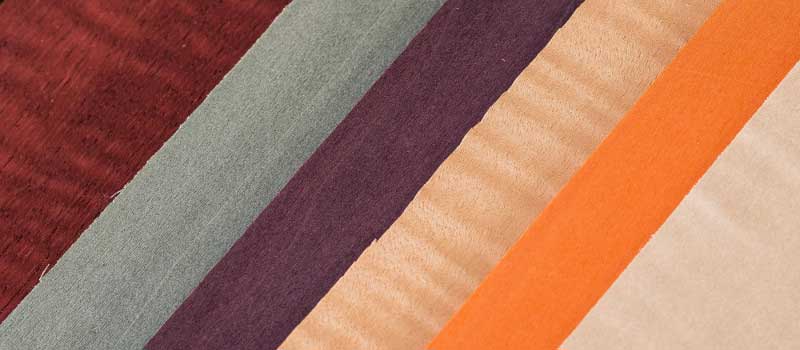 We have a wide selection of veneers that can be shipped to your New York City home or business, including veneer sheets, edge banding, inlays, dyed veneer, and accessories. We also offer hobby veneer packs that are a cost-effective way to get a variety of sizes and color combinations. We excel with customer service and will search for and ship to you any veneers you need that we might not already have in stock. Our commitment to providing you the best possible customer experience is why so many leading furniture manufacturers have turned to us for their veneer needs over the years.
Our cutting accuracy and consistent high-quality products will make us your favorite supplier of veneers, so that all your projects can be completely successfully. We have become the world's leading supplier of wood veneer products to the woodworking industry by going above and beyond to serve our customers' needs. This includes shipping most orders within 24 to 48 hours and offering competitive shipping charges.
We are confident that you will enjoy a pleasant experience when you work with our family-owned and operated company for all your veneer needs. If you have any questions about our products or business, don't hesitate to contact us.