Please contact us for more information or to place an order.
Choose our wood veneers for your next project!
At Sauers & Company Veneers, we are an industry leader in the production and supply of wood veneers. We carry more than 125 species and 6 backing options of wood veneers, making it easier than ever to achieve your project goals, large or small. All of our products are produced in the USA and are considered to be of the highest quality that is commercially available on the market today.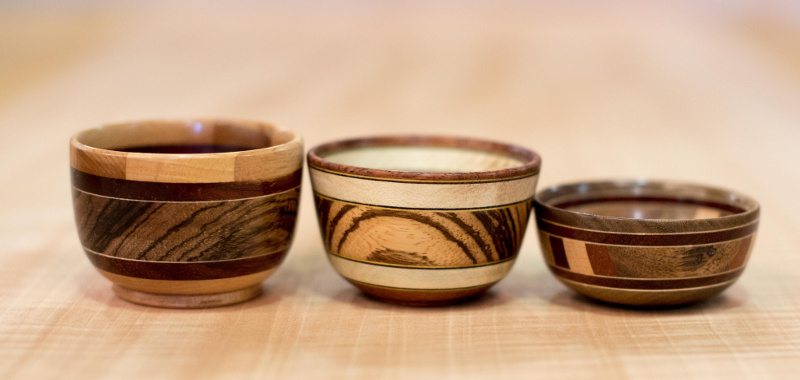 Our Wood Veneer Products
We carry a full line of wood veneer products, including:
Veneer Sheets – Available in a wide variety of options, our veneer sheets make it possible to create unique projects. Nothing compares to our selection of sizes and colors, and all of our wood veneer sheets are made from the finest veneer leaves.
Edge Banding – Our edge banding is produced from the highest-quality wood veneers and melamines. Over 25 species are offered as heat-activated iron-on, peel-and-stick, or fleeced-and-sanded automatic commercial rolls.
Inlays – All of our wood inlays are produced utilizing the finest exotic and domestic hardwoods. We offer consistent dimensions while also providing attractive patterns.
Hobby Packs – Our hobby veneer packs are produced from the finest veneers available and come in a wide variety of sizes and color combinations. These are great for all skill levels and abilities!
Accessories – The best projects in the world need the best accessories. We offer easy-to-understand instructional videos, veneer tape, veneer scraper, and much more.
We have been providing top-quality wood veneer products for over 50 years.
Veneers are both useful and versatile!
Our quality products are made in the USA and built to last.
Why You Should Choose Our Wood Veneers
At Sauers & Company Veneers, we realize that there are many quality sources from which you can get wood veneers in varying widths and sizes. However, few veneer producers come close to us for the following reasons:
Our selection of options is extensive. Whether you are looking for hobby packs, few accessories, (like veneer tape), edge banding, or standard veneer sheets, you'll be sure to find exactly what you're looking for.
If we don't have something, we'd be happy to put together a custom option for you. Contact us directly to discuss your needs, and we'll go over your options.
Our wood veneer sheets and other veneer products are of the finest quality – there's a reason some of today's biggest furniture manufacturers turn to us when they need wood veneers.
As mentioned earlier, all of our wood veneers are made right here in the U.S. We value our local economy and want to make sure we're contributing while providing our clients with a superior product.
We have been in business for over 50 years! We've made a name for ourselves in the wood veneer industry, and you'll quickly see why we've stuck around when you order wood veneers from us for an upcoming project.
Most importantly, our customer service is exceptional. When you call us directly or place an order, expect to have your expectations exceeded by our talented, committed team.
Great products at a really nice price
"Sauers & Company Veneers has great products at a really nice price. I've been dealing with Jeff on another order of inlay for my church and he is right on the ball. Got my order taken care of fast and without a hiccup."
★★★★★ David Wright
Similar Services We Offer: